Looking for local Businesses or Events happening in and around the community? Visit our directory, list of events or contact us to get complete information on businesses and events or call our office. Remember to Support those that Support our Community and #ShopSpendEatEnjoyLocal!
The Cary-Grove Area Chamber of Commerce is here for you!
"When our office was just starting out, over 32 years ago, the Cary-Grove chamber was there for us. As a new business the Chamber helped us grow in the community through networking and support. Having the Cary-Grove Chamber literally in our back yard is especially nice! Throughout the COVID-19 Pandemic, they really stepped up to support all the local businesses with updates and exposure on all of their social media sites as well as their website. Thank you to the Cary-Grove Area Chamber for your continued support."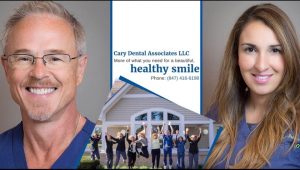 Dr.Thomas J. Skleba, DDS, FAGD | Dr. Sarah S. Brewer, DMD
Cary Dental Associates, LLC
"The Cary-Grove Chamber has always been a great asset to grow your business. When the pandemic hit, they IMMEDIATELY moved into action; creating social media posts, videos, networking opportunities and personally reaching out to businesses. This interaction, for us, has created new connections and areas for us to grow our business.  Thank you Cary-Grove Chamber we could not get through this without your amazing support!"
Teri & Chris Plazak, Owners  |  Breaking Bread Catering and Deli
"The Chamber has given me great exposure to the Community and its members with mixers, weekly newsletters to list our specials and events and passing our name along when people ask for a travel agent.  My membership is important both for the exposure for my business as well as helping us to connect with other businesses.  They have done a wonderful job keeping us updated on things such as the PPP, new regulations for opening our business, and setting up photo sessions to help promote our business."
  Neelie Kruse, Owner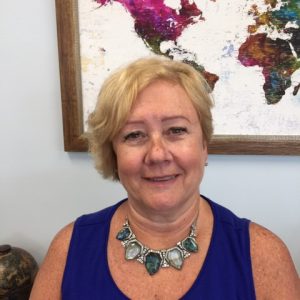 Cary Travel Express
"Belonging to the Cary-Grove Chamber of Commerce has been an invaluable part of running my business, especially during the COVID-19 pandemic. Daily updates, helpful resources, and virtual seminars have all been so helpful in this turbulent and uncertain time. I have appreciated the community outreach and hard work this organization has demonstrated in bringing our businesses and community back together again! I love my home town!"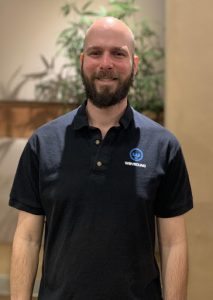 Justin LeBreck  |  Waysound Recording
"The Cary Grove Chamber is essential to all local businesses.  They share valuable local information and help you to network with other Cary area business owners while helping to promote and aid in the success of these businesses.  The staff is efficient and very accommodating. The Chamber is a great way to get more involved in your community and to get more exposure for your business while having fun!"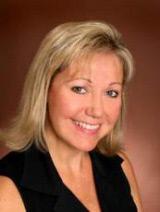 "I have been a member of the Cary-Grove Chamber for the last 8 years and have attended many networking events such as the Annual CG Network Scramble, Cary Cruise Nights and Tech Talk Meetings, etc.. They have been invaluable sources for generating leads and assisting my business with any questions on the latest trends. Thank you for all that you do."
Lauren Britton, Owner of LABProductions 
LABProductions.biz